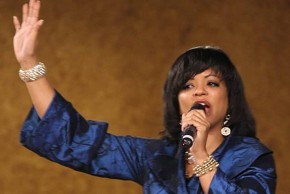 by Adriana Zamot
Riva Tims has been a pastor for more than ten years. She is a motivational speaker, entrepreneur, sister and friend. She is a much sought after speaker and has appeared on TBN and other national television programs. She carries beauty, a gentle spirit, and a passion for Jesus that is very palpable in her presence. She preaches a bold and life-changing message that brings healing and deliverance to men, women and children. She is a Godly role model to her children as well as those she ministers to.
Although she may appear to have a delicate demeanor, there is no doubt that she is a powerhouse in the Lord. As some of you may know, back in 2007 she found herself in the middle of a very difficult trial that for some it would have been a crushing blow to their faith. But she remained steadfast in the Lord and has risen, in her words, "stronger, wiser, and better."
Today she is the C.E.O. and founder of Majestic Life Ministries. Her goal, which is evident in the church, is to share the Gospel of Christ and help propel individuals into their divine destiny.
Recently, I had the pleasure and opportunity to ask Pastor Riva a few questions and through her responses you can sense the humility and candor.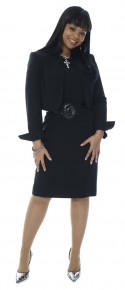 AZ: Can you share a bit about your upbringing and how you came to know Christ?
RT: I accepted the Lord Jesus as my personal savior at the age of 7 years old. I attended a small Baptist Church in North Brentwood, MD from birth until 17 years of age. It was there I learned structure, excellence and community involvement. While in college, I started attending a Word Church. I grew leaps and bounds in the things of the Spirit. My relationship with Jesus went deeper and became very solid.
AZ: What makes Riva Tims happy or joyful?
RT: I get an overwhelming sense of joy when I am able to really make a difference in someone's life. I love to see God bring authentic change and deliverance in a person's life. It makes it all worthwhile. The other joys in my life are attributed to my four beautiful children. Every day they make me smile.
AZ: What are some of your favorite things to do?
RT: I am almost embarrassed to say, I don't have a lot of time to let my hair down. I know that I have to make time for myself but honestly I am not there yet. Hopefully, by the end of the year I will be able to answer that question. I would love to have a long list of favorites so pray for me. LOL
AZ: What do most people not know about you?
RT: That I used to be an athlete. I played basketball, softball, soccer, ran track and even was a cheerleader. Also, I am not afraid to get my hands dirty. My daddy taught my sister and I how to garden, clean fish, skin rabbits. Yes, I said skin rabbits. He is an advid hunter. So we are quite familiar with rabbits, deer and lots of guns! His goal was to make us well rounded so we had to cut the grass, stack cords of wood, and shovel snow. I appreciate my parents for not pampering me as a child, I am a better woman for it.
AZ: I recently attended a conference where you spoke and I experienced a very 'real' Riva Tims. You just poured out your heart. How are you able to speak so candidly about yourself when the typical behavior of a woman is to conceal her pain?
RT: People often tell me that I am very frank and to the point. I guess some of that filters into my delivery of the Word. However, I make it a point to operate by the Spirit of Truth for it is by the truth we are made free. Joy comes in the morning and I don't walk in the pain yesterday. My previous pain is truly a testimony that God can deliver and He nothing is impossible for Him.
AZ: Do you find yourself questioning God for trials that you don't seem to have an answer for or wonder, "Why is this happening to me?"
RT: Yes and No. Yes, I did question God a lot when I was going through my trial. But now, I don't do it nearly as much. Once you get a glimpse of The Almighty's saving grace, your faith in multiplied enormously. When more trials come your way, you actually respond differently. Instead of asking, 'why' you focus more on seeking Him for direction and guidance.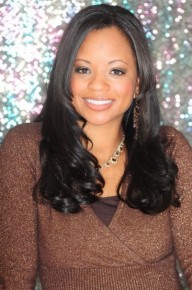 AZ: After being a prominent figure in the Christian community and seeing how your marriage unfolded in the public arena, how were you able to cope with this experience and perhaps people making assumptions and speculations?
RT: Well, I must say that was a difficult process. I had to repent for how I used to make assumptions about others. I was so amazed that people just wanted to have a quick fix with no deliverance. It should usually take at least a year for healing to be manifested. Often times I would hear people say they did not need to know what happened and then try to give advice or encouragement. How can you do that? Or, I would get long emails of advice and they had never once talked to me. The best thing for people to do in situations like that is to never take sides. But rather love both parties equally. I was able to cope through real friends who saw my frailties as well. They were willing to pray and stand with me and cover me.
AZ: What advice do you give the wives of young Pastors?
RT: I would advise them to keep their identity. Often times as young wives we tend to throw ourselves into the lives of our husbands, children and the church. Yes, we should do those things but in doing them we must not lose ourselves. They must continue to reinvent themselves and become a life time learner, get another degree or start a business. Be willing to take me time for a regiment of exercise and beauty treatments.
AZ: How do you embrace being single? Will you marry again?
RT: All the single ladies, all the single ladies….well I am making the best of it. It has been quite the learning experience for me. I have learned so much about myself. There has been quite a few things I did not know I was capable of doing. However, I had no other options but to do it by myself. I started a successful health and wellness business; I am a radio talk show host, co-host of a television broadcast, and Senior Pastor and founder of a wonderful church. WHAT!!!! A man did not do that for me, it has been the Lord on my side. Yes, Lawd! I will marry again. I love marriage and I still believe that it is God's ultimate plan for reconciliation even in the most horrid situations.
AZ: How are your children doing?
RT: They are doing well. It has been an adjustment for all of us. I certainly Praise the Lord for keeping them. They are doing very well in school, sports and they are active in extracurricular activities.
AZ: How is Riva different today from five years ago?
RT: Like the song says, "I'm stronger, I'm wiser, I'm better, much better." I think that says it all.
AZ: What is your passion? Where do you see God leading you to?
RT: My passion is outreach. I love helping others to tap into their God given potential. I sincerely and actively believe in equipping the Saints to do the work. My ministry is extremely interactive and members are encouraged to utilize their God given gifts. I believe my destiny took a detour but God is leading me straight forward into the destiny and purpose He ordained for me before I was even in my mother's womb.
For more on Pastor Riva and her ministry go to www.majesticlifechurch.com