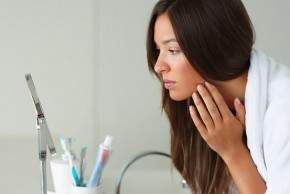 by Mia Green
When it comes to the world of fashion and beauty there are rules, rules, and more rules! I say throw away most of the rules and create your own set that fit your personality and style. After all, we are women that have been chosen to live our lives based on a different set of moral and spiritual rules anyway (John 15:18-19) so why not apply it to our individual sense of beauty and style.
Don't be confined to follow the rules set forth in major magazines about how to look, dress, and apply your makeup. If you are what I like to call an "organic" type of individual then you don't want to go out and purchase the latest stilettos featured in your favorite magazine just because they are "in style" now. They may be in style, but they don't fit your sense of style because you would be content in a pair of Birkenstock sandals.
Set yourself free from the pressure and temptation to "be" what the world says you should be. Find out who you are, what you like, what you dislike and be content to be the individual that God created you to be with a sense of beauty, style and fashion that's all your own.
If you have no clue as to what your sense of style is then answer the questions below. They may help to get you off to a good start of understanding your fashion identity.
What type of individual am I? (example: outgoing, introvert etc…)
What are my best features or areas that I'd like to highlight? (example: eyes, legs, cheekbones etc…)
What are the areas I don't want to place any emphasis on?
Who is the one person that has a sense of style that I admire?
What is it about their style that I admire?
The answers to the questions listed above will serve as a guideline for you to use as you set yourself free from the world's definition of what's considered beautiful, stylish, and fashionable. Create a fashion and beauty brand that's all your own!