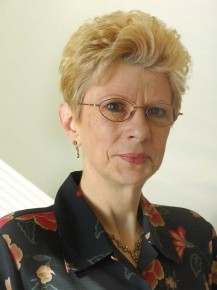 by Adriana Zamot
With over 25 years of corporate and not for profit business experience Karin has played key roles in independent creative enterprises, not for profit and Fortune 500 companies.
She has helped leaders at all levels to begin increasing their effectiveness through awareness. Coaching them in the steps to gaining, regaining, and maintaining their sense of Mission and Vision in the midst of intense demands and transition, they are able to increase satisfaction in their professional and personal lives.
Not only does she assist companies direct their focus, but she also coaches and provokes Christian men and women to find their purpose and achieve their full potential in Christ.
I came across an article by Coach Karin several years ago, Birthing Your Dream (see below). I was so blessed by it that I contacted her and asked if she would become one of Inspired Women's contributing writers and she has been with us ever since. Coach Karin is practical, insightful and purposeful. I personally have gained so much perspective just by reading her articles.
If you haven't yet, I invite you to read Coach Karin's articles where you will get real inspiration and revelation to everyday issues using biblical applications. Recently, I asked Coach Karin some questions and her answers will give you a deeper look into our Woman on a Mission.
Q: How long have you been coaching and how did you get your start?
A: Looking back, I've been coaching informally for years. I began professionally in 2002 and became a certified coach in 2005. It seems to be a function of who I am, of my life's Mission. When people talk to me about "becoming" a coach, I look at whether they are already a coach and just in need of formal preparation. No one becomes an artist by taking art lessons, but the lessons will teach the techniques to cultivate the existing talent.
My coaching career began as a result of some leadership seminars I was conducting for a client organization. The president approached me when the work was complete and asked me to be her executive leadership coach. She had been working with someone else for a time but wanted the faith-based element in coaching. She remains my client to this day.
Q: What does a coach really do?
A: The formal answer is that coaching is encouragement and guidance given by an unbiased observer, a resource who is able to utilize his/her perspective to help clients get and stay on track in their chosen endeavors. It involves a relationship built on trust and the establishment of accountability to determined Vision(s).
As a client targets issues and develops Visions, the coach provides encouragement, perspective and support, challenging them to stretch just past their limitations to their desired victory. Together coach and client collaborate to effectively identify areas of concentration. In my practice, utilizing powerful Mission, Vision and Goals exercises, clients are enabled to rise to the next level in any area they target. Clients develop their ability to discern and prioritize, to weigh and develop the resources and options at their disposal.
Q: Should everyone get a coach or someone to help them along?
A: I remember hearing in a class I was taking, that no one needs coaching, but everyone can benefit from it. Coaching is not remedial. It is not counseling, which I also do through my church's counseling center, and which is intended to help people return to normal functioning. Coaching, on the other hand, helps facilitate attaining the next level in areas where people are striving for excellence. Anyone who would like to move to the next level in any area can benefit from coaching. Have you ever known of a gold medal Olympian who did not have a coach?
Anyone who is serious about realizing your dreams can benefit from coaching. The player on the bench, the player already in the game, the one actively reaching for the prize, or the player who isn't satisfied with his current performance or his current Vision or supporting Goals, are all positioned for successful coaching. Most people, at some point in life, can benefit from coaching.
Q: As well as being a coach, you are also a writer. The very first time I read one of your articles was about 5 years ago when I came across Birthing Your Dream (which is available for download from Karin's website, http://solushunz.com/resourcearticles.html). That really ministered to me. How long have you been writing?
A: Writing, like coaching, has always been a part of who I am. And like most writers, I have often had a love/hate relationship with it. Many writers will agree with me that what appears on the page comes through them rather than from them and that can be both an invigorating and an exhausting process.
Writing, coaching and counseling have become intertwined over time and the combination of the three has become my ministry. As long as I lean heavily on God in the process, and stay attuned to the voice of the Holy Spirit, I am continually blessed to see God move through all three.
Q: Birthing Your Dream is all about getting one to not lose hope in the pursuit of one's vision or dreams. As a certified coach, do you feel like the mid-wife helping people birth what's inside them? Do you feel this is your mission and purpose?
A: I also serve as a birthing doula for the occasional couple in my church and the parallels in the two roles are evident. As a coach, mine is not so much the role of a mid-wife, who actually delivers. In the coaching relationship, the dream parent will ultimately do that. But as the coach, I serve by preparing the atmosphere, observing, encouraging, and challenging, in whatever capacity that will enable the mother to deliver her own dream. There are strong elements of cheerleader in the process as well!
My specialty is strategic life planning and for each of us to live a fully effective and satisfying life, it is critical that career be in alignment with personal Mission. That is a major step in living life with a plan and is the key to my coaching practice. My personal Mission is to help others achieve their full potential in Christ. It sounds deceptively simple but the most powerful Missions statements are just that. My career as a coach is definitely one Vision I have created to manifest that Mission in the world.
Q: What seems to be the common struggle in most of the women you coach? And how do you get them through this?
A: Most people come to me because they want to gain focus in their lives. They want to take their past and present, their dreams and desires, their gifts and their talents and make a valuable contribution, whether personally among friends and family, in business, or in ministry. The process is the same.
Q: How do you help women find their purpose? (i.e., work through the process of living life with a plan?)
A: Living life with a plan is a process and understanding your Purpose is the first step. This is the backbone of my coaching practice and the strategic planning process which the Holy Spirit showed me over several years' time. Understanding and applying this process is the key to living life with a plan.
The strategic planning model I use involves an understanding of four key elements. You must begin by discerning your Purpose, knowing why you were created. From there, you discover your Mission, what you are on earth to accomplish with your life. Then you can begin to create vibrant Visions for your life that will evidence your Mission to the world around you. And finally, you learn to design the Goals that are the means of achieving your Visions.
Q: Your book, The Bible Minute, seems appropriate for this month's theme, Women on the Go. Is this why you wrote the book? (Available from Amazon.com, Barnes&Noble.com. Also available for Amazon Kindle EBook readers and soon to be available for Barnes & Noble Nook EBook readers.)
A: Indirectly, I suppose it is. It is how the Holy Spirit has ministered to me over the years, in "sound bytes," ultimately becoming "bites" I could chew on throughout the day. Most Minutes were born of my personal study time in the Word. Occasionally one of these little messages would come from world events or observations as I went about my daily business, such as Death of the Devil at the tearing down of Saddam Hussein's statue or I Had My Oil Changed Today, which resulted from observations while I was sitting in a waiting room.
Initially, I shared them with family but I discovered that some were forwarding these mini messages on to friends and colleagues. Since it is a compilation of how God has spoken to one busy woman over the years, it seemed it could have pertinence to the lives of others as well. My Vision for the book is that it help readers around the world to know, to experience and then to communicate the heart of God to those around them.
Q: How will your book help women who seem to have no time left in the day to even study the Bible?
A: It isn't necessary to sacrifice time for meditation on the Word of God. To meditate is to keep a thought or concept rolling around in the mind. If the material you ingest comes in lifestyle-pertinent, manageable bites, you will continue to apply the biblical principles as you move through your daily circumstances.
The book has 104 messages, two per week for one year. Most people have time for a message that takes 1-5 minutes to read. The key to receiving full value is continuing to "chew" on it throughout the next several days. Read the message one day, look up the Scriptures in the Go Deeper section the next and then on the third day begin to apply the Minute by Minute suggestion. With a minimum investment of time, you will find you are making the Word of God as highly personal as He intends it to be!
Q: As our featured Woman on a Mission, what's next for you?
A: I'm working on a number of projects.
I am thinking about a Bible Minute mini-retreat and would like to hear from women who would be interested. Like the Bible Minute, it would be a retreat requiring a minimum of time but offering maximum opportunity to live the Word Minute by Minute.
I am also in the beginning stages of several books, Ten Qualities of A Great Leader + 1, which I hope to release in 2011, The Heart of Change, and One Foot in Heaven, a practical retrospective on how the Holy Spirit has led me though the years.
And I am exploring the most effective way to expand the live group element of my practice, both in person and in the form of webinars and tele-coaching groups. Most of the seminars and workshops listed on my website (www.solushunz.com) are adaptable to either format and will work with any size group, from informal groups, Bible study and small groups to churches and larger Christian organizations as well.