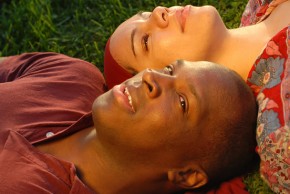 by Mia Green
February is the month traditionally celebrated for love and romance. However, this is the time of year when we prepare to watch many individuals in our families and our circle of friends exchange their vows, and commit (before God and man) to love, honor, and cherish one another. We come together and celebrate nuptials more than any other time of the year. So, I would say that June, July, and August are not just our summer months, but they are the true months of LOVE!
In the midst of my preparations to join two of my friends as they celebrate their weddings (one in June and the other in July), I thought to myself there's a whole lot of love in the air. But how can I as a woman, who's already celebrated her union, re-create the joy and bliss that is felt when you've looked into the eyes of the one that you love and said I do to.
Here are two ideas that we as married women can do during this year's wedding season to re-ignite the romance in our own marriages, and create the euphoric feeling of newlywed bliss.
Become a Tourist
Spend a day in a neighboring city doing things and visiting places that you've never been. Find out what's in or around your local area that would serve as a great way to have a fun filled day spending quality time together.
Secret Weekend Getaway
Create a surprise weekend getaway for your spouse. Pack all of the things needed for a romantic getaway and when he walks in the door escort him right back out and away to the designated surprise location. Make sure that you confirm that there is nothing on his calendar for that weekend.
If the spark is gone, re-ignite the romance this summer with these two simple ideas.