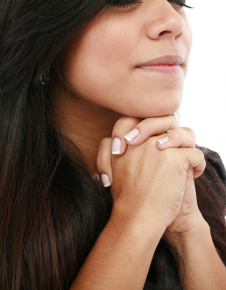 Dear Father,
In this season of gratitude, we thank You for Your continued provision. Even in the moments that we may feel lack, we count our blessings. We are thankful for what we have and for what we will receive. In this spirit of thankfulness, we pray with a very grateful heart. Your loving presence provides for our every need. You make the rough ways smooth. Thank You for Your vigilant care.
Thank You for family and friends who bless us with acts of kindness and love. Thank You that You send them to keep our eyes focused on You and to help our spirits soar during difficult times. Thank you for providing us with hope and love. Psalm 9:18 says, that the needy shall not always be forgotten, and the expectation and hope of the meek and the poor shall not perish forever. Thank you that Your word does not return to You void.
Thank You Father for keeping my family and loved ones safe and surrounded with Your mighty angels. As we celebrate this season, let us remain steadfast in You and Your goodness. We pray that any disappointment would be dispelled because of the hope that we have in You. We pray that our lives will overflow with joy and peace because of the hope of God's Spirit within us. As Romans 15:13 says, "May the God of hope fill you with all joy and peace as you trust in him, so that you may overflow with hope by the power of the Holy Spirit."
Thank You for strengthening our judgment – good judgment that turns us away from pursuing courses that may be unwise and unfulfilling, good judgment that prompts right responses and right action. Thank You for wisdom to know what to do in any need, wisdom to know how to handle any situation, wisdom to avoid danger, wisdom to choose right paths.
Father, we are grateful for life, as it is unfolding in our life and in our experiences. We are grateful for the courage, strength, vision and stability of mind to know that all things are working together for the highest good of all, even in the midst of change. We know that every good thing comes from You, God. We pray to be aware of all the good and give thanks for everything we see. We do not take anything for granted. We are filled with gratitude.
Thank you, Father.
In Jesus' name, Amen