By Adriana Zamot
For where your treasure is, there your heart will be also. Matthew 6:21 (NIV)
Do you have a dream that you have pushed aside because you didn't see how it would come together? If your answer is yes, I'm right there with you. In fact, I enjoy writing. I love the time I have spent writing and creating this magazine. However, for the last three or so years, it has lain dormant–I have pushed it aside. I became frustrated in not knowing what direction to go. I questioned where my tireless work on this magazine was leading me, if anywhere. I wanted to make Inspired Women Magazine a career that would sustain me financially, but after years of pouring my heart into the Magazine, nothing was happening.
I questioned whether this magazine was supposed to be my purpose or a joy filled hobby. One thing is for certain, it remains my passion and a great source of delight in my life. I have had a driving passion for this magazine for a very long time. What I have come to realize however, is that, it is easy to confuse a passionate hobby or interest with an actual calling that will result in career fulfillment and financial sustainability.
You see, you may not always get paid for what you love and pursue. We've all heard that saying, when you do what you love it doesn't feel like work. I so desired to experience that feeling every day by working on a thriving magazine for God. The last few years however, were my silent protest for my disappointment and discouragement in not going further with the magazine. My worldly career thrived and yet the thing I longed for most, to honor God through my writing on a daily basis, fizzled out.
Recently, I expressed to my close friends a void I was feeling both at work and in life. Several of those friends attempted to help me take inventory of what brought me inner satisfaction. We listed several things that quickly came to mind but none of them were truly connecting with me. Later that evening and throughout the following week, my mind wandered to the subject of my silent protest with God, Inspired Women Magazine. As time wore and in the weeks that followed, several people ask me about the magazine. Hmmm, "Was this a nudge from God? Was this His way to get me back to doing what I love?"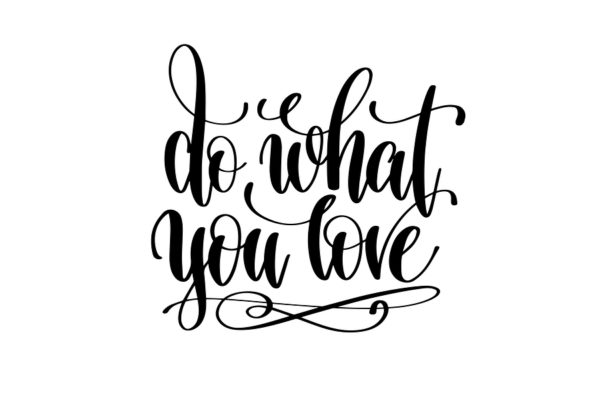 Author Dr. Myles Munroe often said, "There is a treasure within you that must come out. Don't go to the grave with your treasure still within YOU." I don't know where this will ultimately lead, but this is my treasure and I know that it makes me come alive. Inspired Women Magazine brings me joy and my sincere hope is that it will touch, bless and inspire a life or two.
What about you? What dream, passion, hobby, or purpose have you set aside because you didn't see it progressing along to where you think it should be? Dust that dream and remove it from the shelf of disappointment. Let it come alive in you again. As Dr. Munroe has said, "Don't go to the grave with your treasure still within you."
As for me, I will commit this dream to God once again. I will continue to allow Him to breathe inspiration into my writing and the works of others published on the website. I'm doing what I love regardless of whether it brings financial independence. Ultimately, I have come to peace with the understanding that if God's purpose is for the magazine to become more than a hobby then, let it be on to me Lord. Until then, I will bask in the joy of my purpose filled hobby.